---
CANAJOHARIE

NEW YORK
---
In 1779, General George Washington could no longer ignore the atrocities being committed by the Iroquois Indians along the New York and Pennsylvania frontiers. He ordered General John Sullivan and General James Clinton to lead an expedition against the Indians.
General James Clinton was directed to proceed up the Mohawk River from Schenectady to Canajoharie, head south to the southwestern corner of New York where he would meet General Sullivan and continue the expedition into Pennsylvania.
Today, Route 10 South generally follows the route taken by Clinton on June 17, 1779. Under Clinton and Sullivan, the army decisively defeated the Indians and Tories at a battle near Elmira, NY. Later, they thoroughly devastated the countryside and homes of the Indian Six Nations.
This fountain marks the northeastern terminal of the Continental Road, constructed under the supervision of General Clinton, to Otsego Lake, June 17, 1779.

Erected by Fort Rensselaer Chapter, Daughters of the American Revolution, of Canajoharie, NY, June 17, 1911.

(Route 5S Marker)
---
Enroute to Stone Arabia
Stone Arabia Battlefield - Before the battle at Klock's field, Colonel John Brown boldly attacked the advance guard of the British forces of the Great Raid of 1780 here in this open field. However, his battalion was quickly outnumbered and was soundly defeated. General Robert Van Renssalaer failed to reinforce his position and Colonel John Brown was killed in the battle.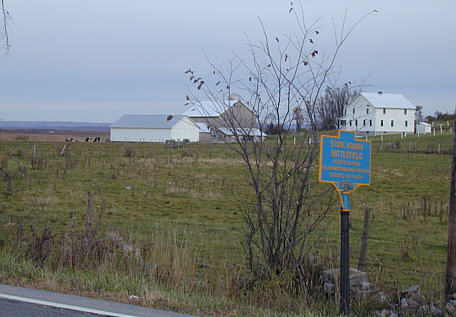 Stone Arabia Battlefield
Lies east of road. Col. Brown's American Battalion defeated, Oct. 19, 1780.
NY State Historical Marker
(Route 10 Marker)
---